Some recent examples of my work as Chinese conference Interpreter include the state visit of the Chinese president Xi Jinping, simultaneous interpretation on the G20 Minister's meeting, the German-Chinese Forum for Innovation or the Environmental Commission of the German Parliament, interpretation for chancellor Dr. Angela Merkel, the Chinese president's wife Mrs. Peng Liyuan, the wife of the German Federal President Mr. Steinmeier, the president of the World Health Organisation Dr. Margaret Chan, representatives of the World Bank, the General Secretary of the OECD, the vice-president of the German Parliament as well as numerous German and Chinese ministers.
In the private sector, I act as Chinese conference Interpreter at company meetings, press conferences or in negotiations. Examples include Goodbaby International – a company created through the merger of a Chinese and a German company with management and directors from different countries or the automobile industry and the financial sector, where I am asked to interpret at press conferences or negotiations. High-level dialogues between Chinese politicians and representatives of the German industry, such as Audi, ALBA, Herrenknecht, are events where I interpret as well.
In April 2017, after I did best at the entrance examinations and interviews, I was offered a position as conference interpreter at the German Ministry of Foreign Affairs (reference on demand).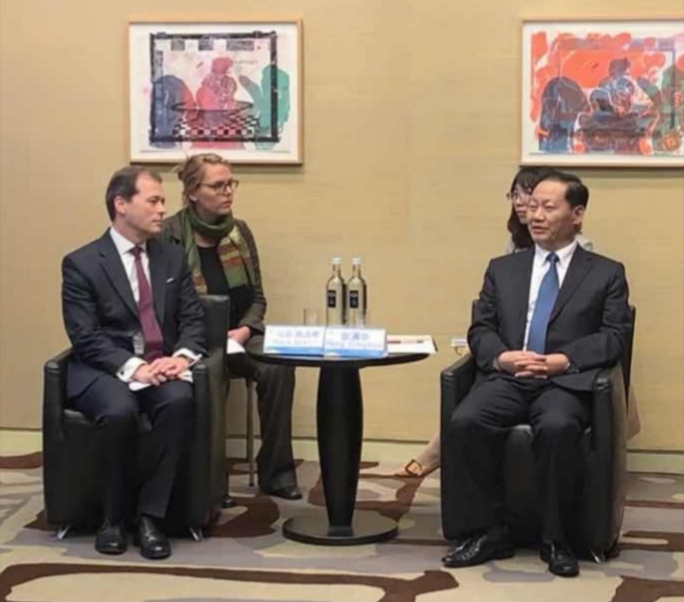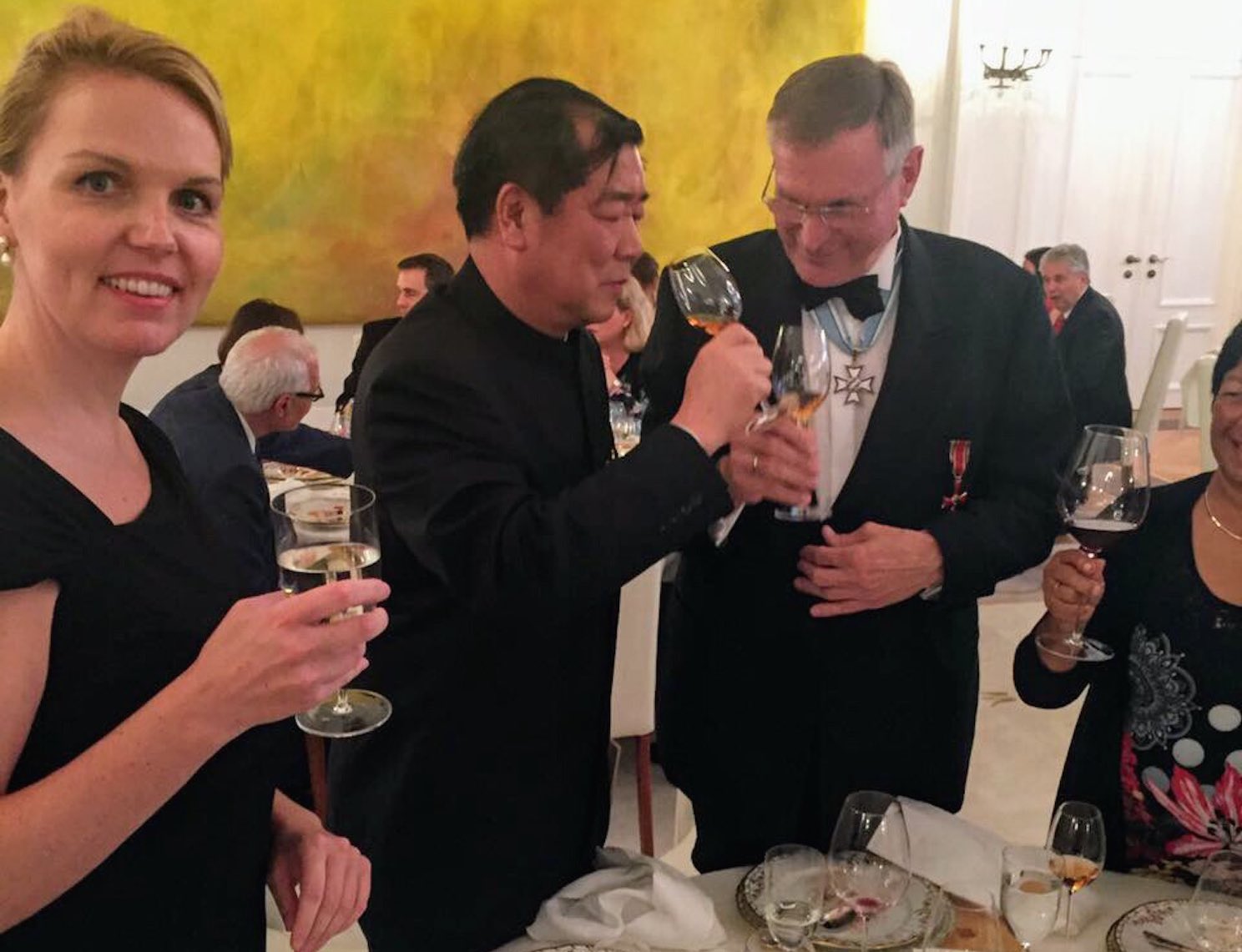 Below are some comments of my clients:
"Mrs. Hückel has provided excellent interpretation services at a visit of a Chinese delegation. Her interpretation was of excellent quality, she showed flexibility and professionalism."
"Mrs Hückel is one of the very few highly qualified, professional interpreters I have ever seen. Her excellent education in Chinese interpretation makes her extraordinary. "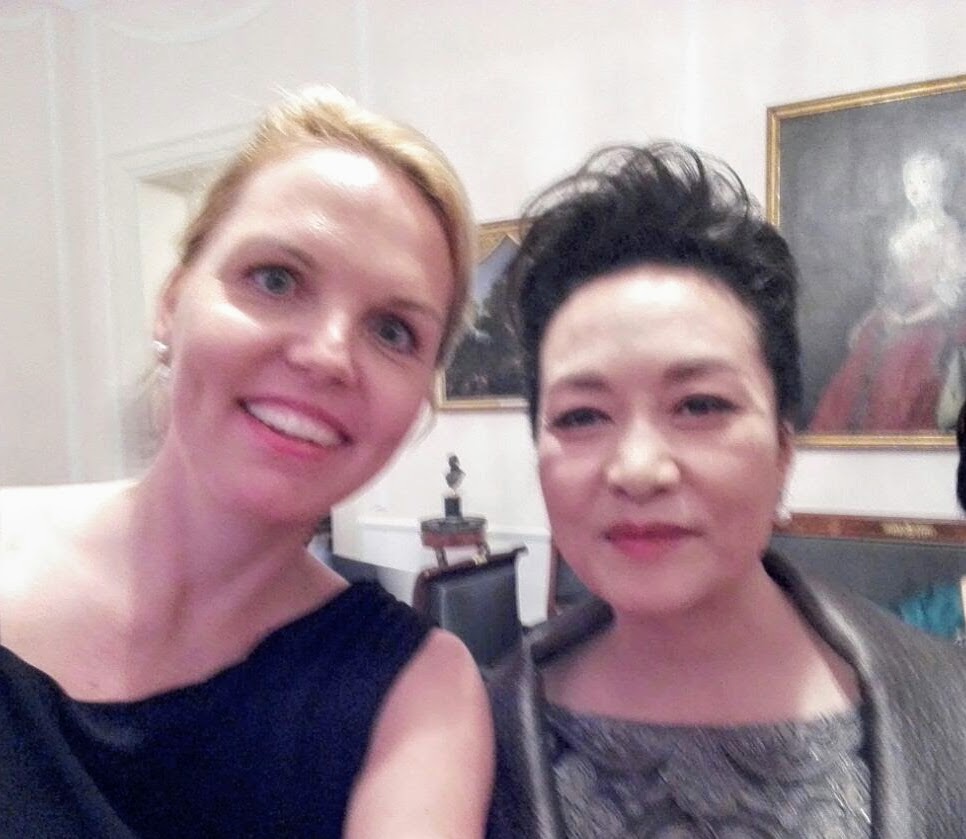 "We were lucky to have Ms. Hueckel as our interpreter on our business trip to to Berlin. Ms. Hueckel is a highly educated, very professional, dedicated, beautiful and open-hearted interpreter. She has helped us very much with the communication with German media companies. Ms. Hueckel is fluent in Chinese, German and English and can switch freely between the three languages. She had prepared our meeting with the German media industry thoroughly beforehand. Ms. Hueckel has a thorough understanding of Chinese culture, which is why our meetings went very smoothly and were very successful. It was a very successful business trip!"
"On April 11th, 2019, Mr. XU Luode, Vice Minister for Discipline and Inspection of the Chinese Customs Administration and a delegation made up of seven customs professionals made a visit to the German General Customs Directorate in Potsdam. We informed them about measures targeted at dealing with corruption as well as corruption prevention measures.
The visit of the delegation has been a great success, also because Mrs. Bettina Hückel has provided us with very professional consecutive interpretation services (German-Chinese, Chinese-German)."